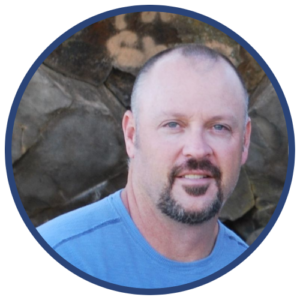 Tell us about yourself
I worked in sales, marketing, and market access for over two decades in Big Pharma. In 2010, my father encouraged our family (me and two brothers) to start the WBC industry in the US after having experienced the technology in Europe. We pioneered the therapies in the US through our flagship facility opened in Northern CA in April of 2011, and have grown (as a bootstrapped family-run business) year over year, as has the overall industry.
I am inspired to provide access to these services and continue to educate on the benefits of treating the body with cold therapy to improve the function of the immune system and reduce the whole body and acute inflammation while improving mood, energy, skin, and sleep. The body's natural recovery responses are superior to medical or pharmaceutical alternatives. We encourage people nationwide to feel better and recover faster, naturally.
What's your biggest accomplishment as a business owner?
My greatest accomplishment was founding an industry, creating awareness for new technology, and expanding on a lean, bootstrapped business model in hindsight. To have been in business for over ten years as a leader (US Cryotherapy brand) in this nascent and emerging industry is significant.
In one way or another, the entire industry has been modeled off of our family's original business plan. While we would like to expand faster with more units around the country, we have executed our plan well. We are proud of our system, customers, and employees to be recognized as a health, wellness, and elite recovery brand.
What's one of the hardest things that comes with being a business owner?
Business development, marketing, awareness, education, and growth are all very challenging for small businesses, especially amidst a pandemic that has significantly impacted consumer interactions and an inflationary economy that affects consumer spending.
What are the top tips you'd give to anyone looking to start, run and grow a business today?
Focus on the business plan in preparation for the beginning.
Research your industry, and know every opportunity and pitfall.
Reserve subsidy capital at every stage of growth.
Be sure you have proof of concept before planning expansion.
And constantly evaluate market trends, customer acquisition strategy, and operational excellence.
Where can people find you and your business?
Website: http://q3z.55e.myftpupload.com/
Facebook: https://www.facebook.com/uscryotherapyofficial
Instagram: https://www.instagram.com/uscryo/
Twitter: https://twitter.com/USCryotherapy
LinkedIn:
https://www.linkedin.com/company/us-cryotherapy/
https://www.linkedin.com/in/kevin-kramer-b1b40425/