FOR IMMEDIATE RELEASE: (DAVIS, CA) – US Cryotherapy has opened its second retail health and wellness treatment center on a military based under partnership with Army/Air Force Exchange Services (AAFES) and a CONUS award granted last year. The Fort Bliss grand opening is scheduled for Friday, September 20th. The center has been opened for services since last week. This new location for US Cryotherapy adds to one opened on Fort Hood, TX late in 2018. The expansion of US Cryotherapy health and wellness centers under the award will continue as new installations are approved and appointed by AAFES. 
US Cryotherapy's cold air treatments offer a unique, convenient, and energizing new service which promotes faster recovery and better health. Whole Body Cryotherapy (WBC) offered by US Cryotherapy is exposure to subzero temperatures in a walk-in chamber using refrigerated cold air with NO use of hazardous liquid nitrogen or chemicals. The entire body is exposed (including chest, neck, and head during the short duration session which uniformly cools the entire body). The cold shock therapy stimulates skin sensors, activating a Central Nervous System (CNS) response, which causes the release of endorphins, the body's natural pain inhibitors and mood elevators, accelerating recovery while elevating mood and energy. Elite athletes and the public have adopted Whole Body Cryotherapy treatments as a holistic new way to treat the body stimulating self-repair while rejuvenating the body, mind, and skin. US Cryotherapy has treated over 1.5 million customers across the nation at 24 locations since founding the Cryotherapy industry in early 2011. These new military installation wellness centers will also offer localized cold air spot treatments, facial rejuvenation, compression, deep muscle pulsation along with other select modalities to provide elite level recoveries. 
"We continue to expand our footprint in new retail locations and on selected military installations which is a great compliment to what US Cryotherapy started as an industry and continues to lead as the gold standard of safe, effective, affordable, and complete customer recoveries and care," said Kevin Kramer,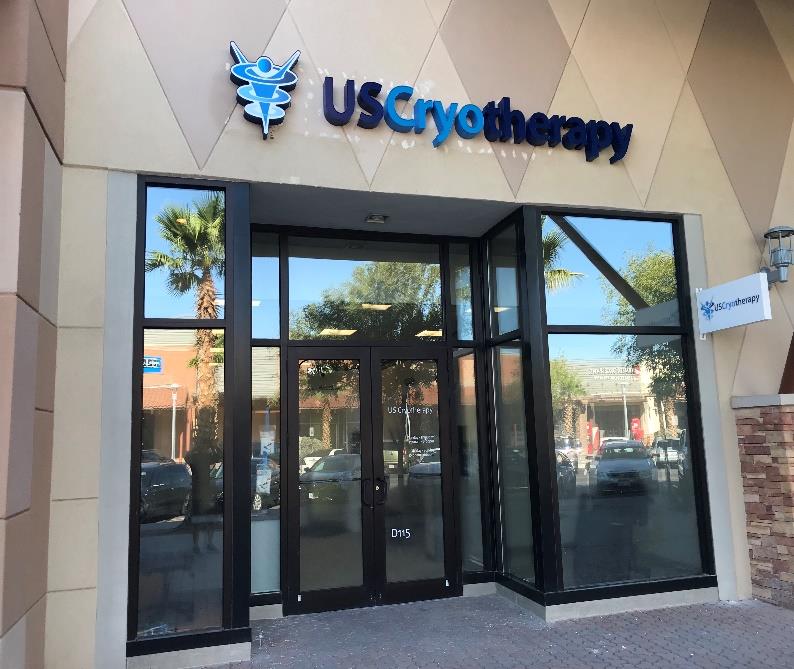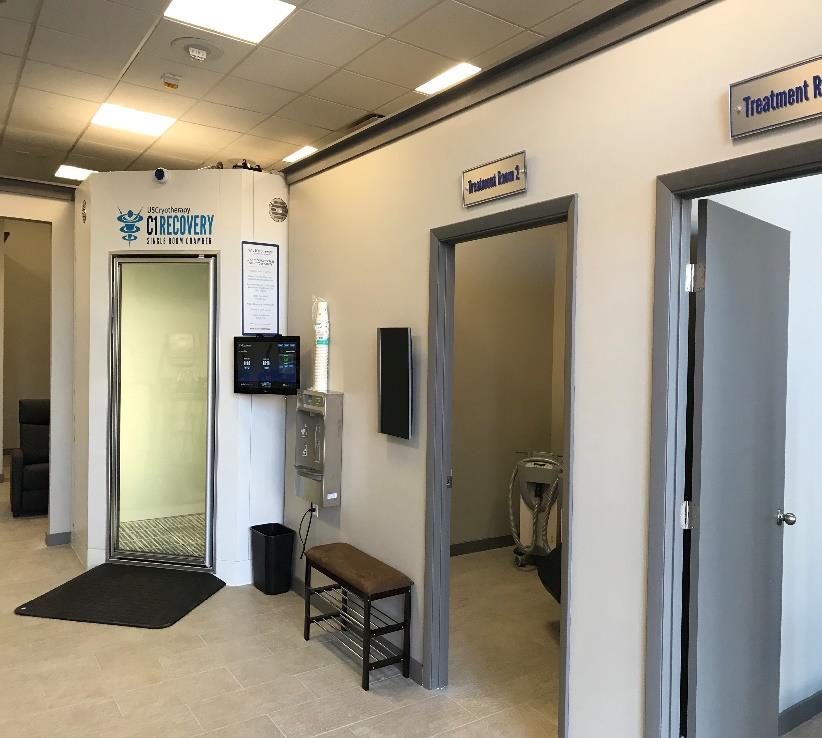 CEO/Co-founder of US Cryotherapy. "This designation with the Armed Forces Exchange validates our decade-long focus on education, differentiation, safety and outcomes. Our hope is the expansion in the US Military sector and around the nation confirms that US Cryotherapy is the model committed to improving the way Americans heal, recover and rejuvenate naturally and safely," concluded Kramer. 
About US Cryotherapy: US CryotherapyTM is a cold air therapy & equipment company based in the Sacramento, CA area. They operate Company owned wellness and recovery centers in Roseville, Davis, and Redondo Beach CA, Scottsdale AZ, and Fort Hood, Fort Bliss, Texas. The Franchising Division currently has 18 opened locations with various new centers additions throughout 2019. US Cryotherapy introduced Whole Body Cryotherapy (WBC) to the United States creating the market in 2011, was the first and remains the only company offering whole body, walk-in chamber therapy using no liquid nitrogen for cooling. There are documented advantages in areas of: safety, outcomes, and convenience using whole body walk-in systems compared to liquid nitrogen gas cooled systems. US Cryotherapy has become a global leader in WBC having administered over 1.5-million treatments since 2011 with exceptional safety, service, and customer experience reviews. US Cryotherapy contract manufactures its proprietary equipment in the US and directly sells equipment to various independent medical groups, sports teams, NCAA, and for home use as well. US Cryotherapy is owned and operated by the Kramer family. US Cryotherapy's Corporate Offices are located at 1490 Drew Ave, Suite 110 Davis, CA 95618. # 866-279-2796 www.uscryotherapy.com For more information.
For more information Contact: Kevin Kramer, Chief Executive Officer Cell: 707-301-7690 Email: [email protected]